Last Monday was a day off for us teachers because we worked the Saturday for sports day, so members of Iida block moseyed down to Mie-ken to sample the delightful theme park called Nagashima Spaland.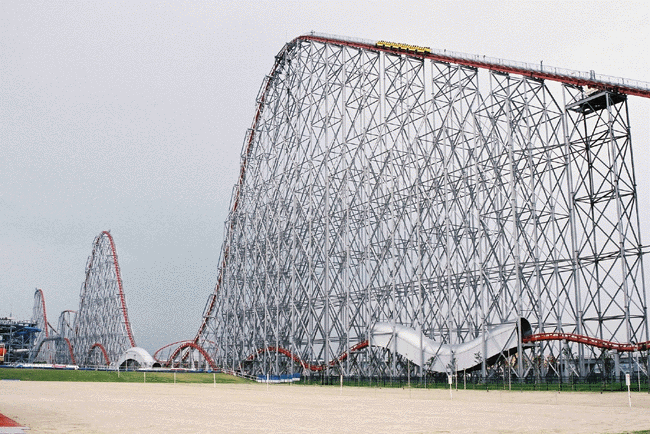 Steel Dragon!
(image courtesy of the website I linked it from)
The day was very overcast with some rain, and being a weekday too there was hardly anyone at the theme park. It was as if we'd hired it for the day! So within the first 10 minutes of being there we'd been on the first rollercoaster twice, plus a tall ride that you are strapped into and shot skyward in (Ben's screams will never leave my memories).
The highlight of the day had to be the Steel Dragon, the longest rollercoaster in the world and the 5th highest. It was darn quick too, bringing tears to the eyes. Great fun though! I had to try it again... and then again...
After that we headed to Nagoya for Mexican food (yum yum yum!) then headed home, once again to the delights of She-Wolf and many other 'classic' hits, courtesy of Ben's ipod.
Los Tacos, Nagoya. Strongly recommended if you're ever in Nagoya!
(image courtesy of the website I linked it from)